Large-scale change is never easy, but is worth it. When the University of North Carolina System wanted to improve what future elementary teachers learn about reading instruction across its 17 campuses, it chose to develop a set of standards, the Comprehensive Literacy Framework, that would be used by all of its educator preparation programs. The choice of a set of standards, as opposed to a curriculum or another method of defining what teacher candidates should learn, was deliberate, and can provide a model for anyone who is trying to improve reading instruction at multiple teacher preparation programs.
The literacy framework describes what teacher candidates should know and be able to do related to reading instruction. It includes guidance on its use, as well as suggestions for instructional strategies, activities, and field experiences that instructors can use in their courses.
A framework like the UNC System's offers several advantages to anyone who is trying to improve reading instruction throughout a state, system, or coalition. First, while extensive research shows how people learn to read, the field of education has not universally acknowledged this research and incorporated it into teacher education. Simply by establishing a common definition of what teacher candidates need to know about reading, the framework takes steps in the right direction. In addition, the framework increases accountability by allowing for common goals and metrics.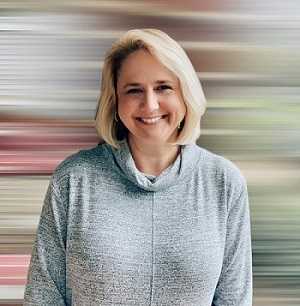 NCTQ discussed the creation of the framework with Dr. Laura Bilbro-Berry, Executive Director of Educator Preparation & Lab Schools for the University of North Carolina System (shown right). The resulting Q&A, below, has been edited and condensed.
NCTQ: Why was a framework chosen, as opposed to something else?
Dr. Bilbro-Berry: The framework is a way to have a common vocabulary and track progress on the same metrics, but allows individual campuses to meet the standards laid out by the framework in their own way. It's an acknowledgement that teaching reading is not easy, and that there is no quick fix. Instead, as a state we're committing to make a real investment in educators.
NCTQ: How did you develop the framework?
Dr. Bilbro-Berry: We wanted our own faculty to develop the framework, because faculty know the teachers and students that our institutions serve. We selected eight faculty, representing a range of UNC institutions. They developed a draft framework which we shared with all educator preparation programs within the UNC System. We didn't have much pushback on the final product because faculty and leadership saw that their feedback was taken seriously.
NCTQ: What advice would you give to someone who is starting a similar process?
Dr. Bilbro-Berry: It was important that the eight faculty who developed the framework owned the project: The system office provided organizational support, but the faculty did the real work.
Also, communication was key throughout the project. We kept all the stakeholders up to date on our progress, and conducted a series of webinars to explain the final framework. Communication had to be two way: It was important to show that feedback was considered seriously and changes were made as a result.
NCTQ: Has anything about the framework surprised you in a positive way?
Dr. Bilbro-Berry: The process of creating the framework opened up opportunities for collaboration that weren't present in the past. For example, the North Carolina Department of Public Instruction has increased coordination with colleges and universities as well as school districts. Private institutions have asked to hear about what the UNC System is doing in terms of reading instruction. And the faculty who created the framework even gave feedback on plans for literacy lessons that were broadcast on PBS to help students who had lost learning time because of the pandemic.
If you want to learn more about UNC's Comprehensive Literacy Framework, please reach out to Dr. Bilbro-Berry, Executive Director of Educator Preparation & Lab Schools for the University of North Carolina System at lcbilbroberry@northcarolina.edu.