Something doesn't add up.
Teachers report that feedback helps them improve - but less than half of states and large districts require annual evaluations.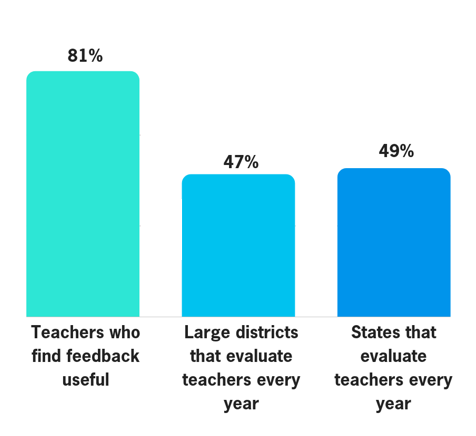 For more on the benefits of strong evaluation systems, see Making a Difference.
Teacher survey data comes from a new Rand study. District data (on the 100 largest districts) comes from the Teacher Contract Database. State data (on the 50 states and DC) is from the State Teacher Policy Database.